Would you like to wear clothing that truly stands out? Then Black and Gold is a brand that is perfect for you. They have made a name for themselves on the international fashion market with truly unique designs. The sugar skull clothing is renowned for its beautiful designs and subtle choice of color. Whether you are looking for a sweater, T-shirt or plaid shirt, this web shop is rich with opportunity. So feel free to scroll through the various options and make your pick amongst the unique items!
South-American tradition in a fashion brand
Black and Gold is the brainchild of two young Belgian designers, namely Maxim Sion and Nicolas Maes. Whilst on a journey through South-America, they continually felt inspired by the local cultures and imagery. But during their time in Mexico, true genius would strike. Celebrating the 'Dia de los Muertos' or 'Day of the Dead', they could not look past the various skulls that adorned the streets. People would dress up as skeletons and party during the entire day. On their journey home, this symbol would remain stuck in their heads and what followed were the famed sugar skull clothing. Many years later and they have been constantly renewing this symbol in their various fashion lines, for men and women.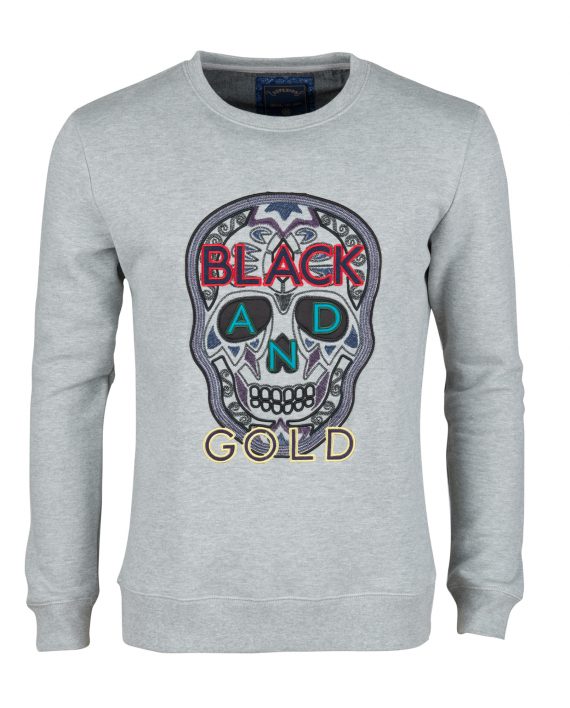 What are you waiting for?
Would you like to order sugar skull clothing by Black and Gold? This can be done easily in the web shop. Simply choose the products you would like and put them in your cart. When you have everything you need, you can choose one of the various available payment methods. With free shipping worldwide for orders above €150, you are truly getting a bargain. You can also consider ordering a gift card as a perfect birthday or holiday gift for your friends or family.